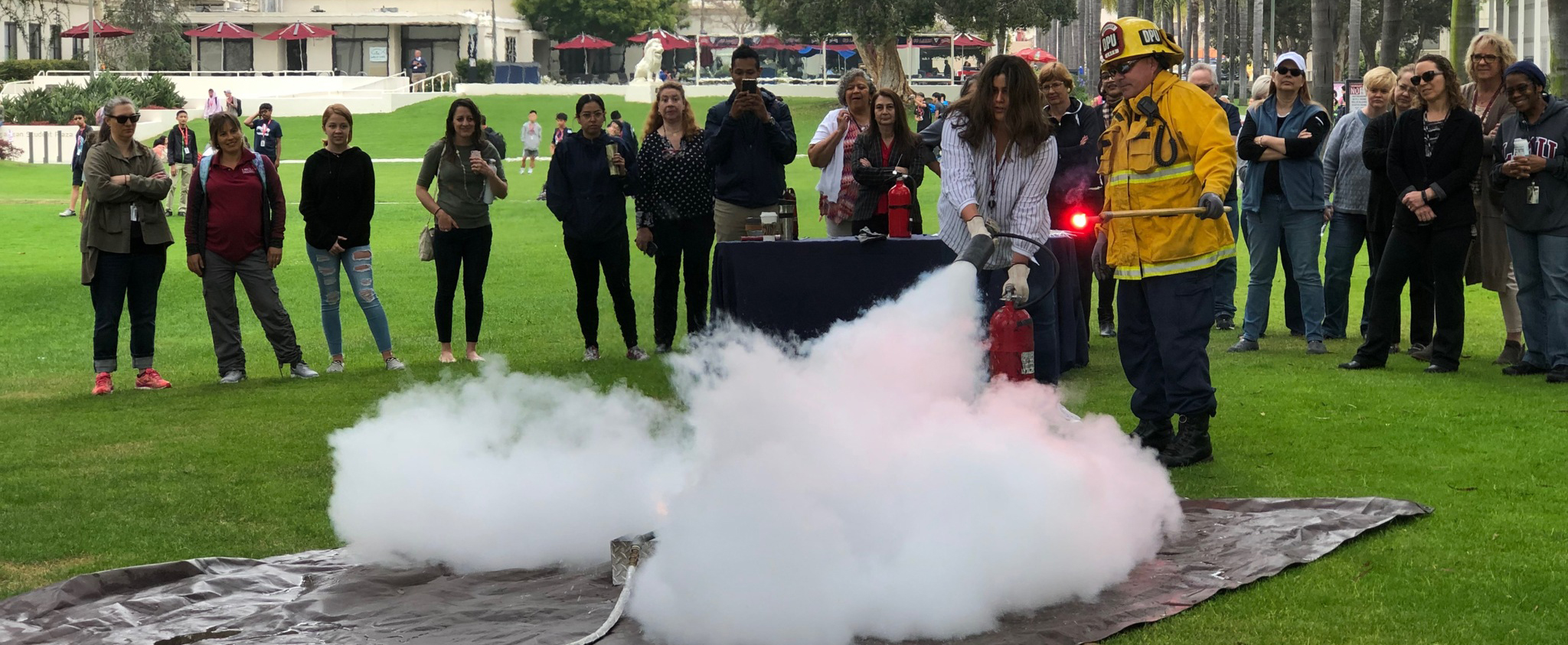 Building a more resilient LMU is a shared responsibility among all students, faculty, and staff. Emergency Management serves as an all-encompassing tool for campus emergency information, disaster readiness events at LMU, and tips on how to prepare for and respond to various emergencies.
Utilize the resources available through Emergency Management to help ensure that you and LMU are prepared. Together, we strengthen the university's ability to respond to and recover from an emergency.
Let's get #readyLMU!
About Emergency Management
Under the Campus Safety Services division, the Emergency Management unit serves as the campus-wide coordinator for all emergency management efforts, including preparedness training, drills and exercises, emergency planning and response, capability development, Continuity of Operations, and , the university's emergency notification system. The Emergency Management unit also oversees the Emergency Response Team program and ReadyLMU preparedness campaigns.
Emergency Management ensures communication and collaboration with emergency partners across the Los Angeles region, and also represents the university on numerous emergency management committees.