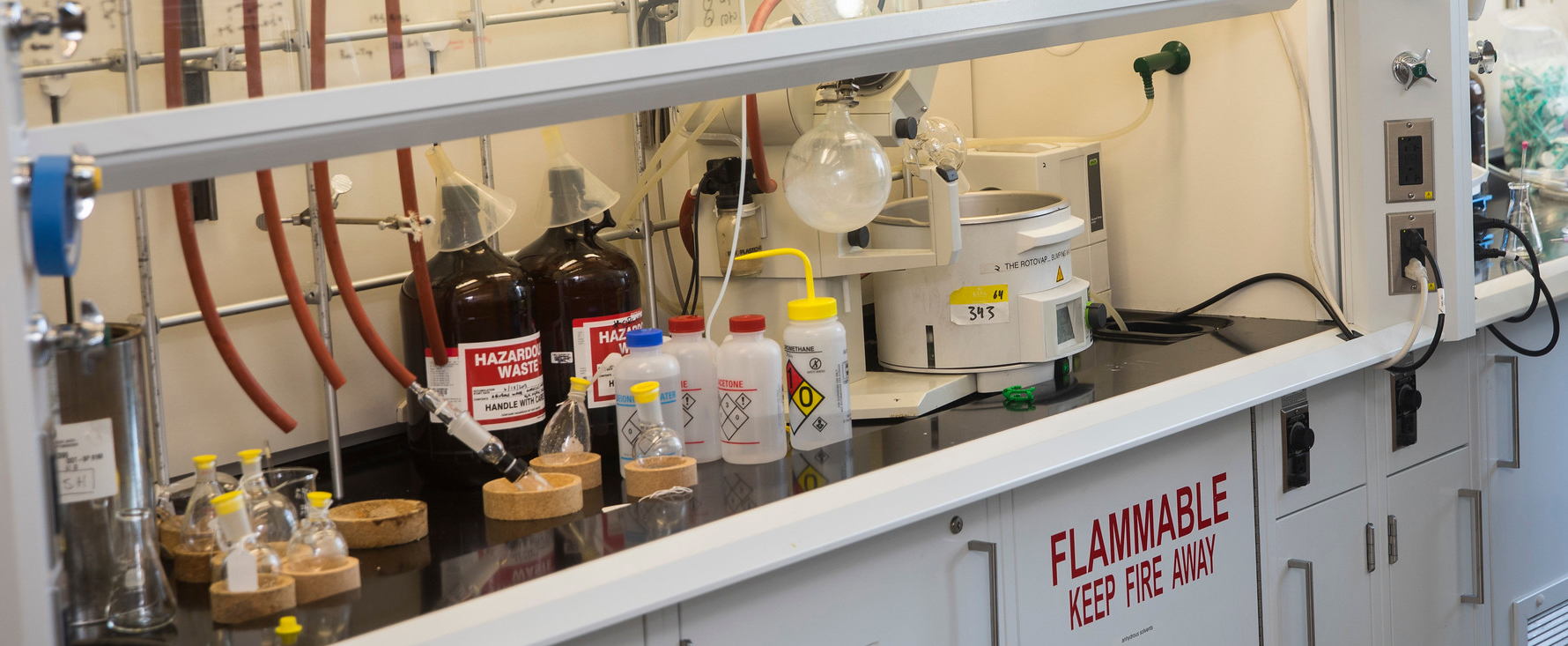 Faculty and Staff: To request a complimentary face mask, please complete this form.
EHS works closely with LMU's Campus Safety Services, Human Resources, Student Health Services, academic departments, and other groups to ensure the university is in compliance with the ever-changing local, state, and federal environmental health and safety regulations.
Examples of areas where EHS is involved:
Cart Safety
Laboratory Safety
Incident / Accident Investigations
Air Quality Management
Personal Protective Equipment (PPE)
Hazard Communication
Hazardous Waste Management
EHS is responsible for the safe storage and disposal of hazardous materials generated on campus and leads the cleanup of hazardous material spills. All hazardous waste is disposed of through EHS in accordance with all applicable rules and regulations. Generators are responsible for the cost of hazardous waste disposal.
EHS provides safety training to the campus community in subject matters such as cart safety and laboratory safety. EHS can help specify safety equipment, conduct safety inspections, and help permit equipment and processes.
EHS acts as the contact point for city inspectors and local / state agencies such as the Los Angeles Fire Department (LAFD) and the California Occupational Safety and Health Administration (Cal / OSHA).
When to Contact EHS
Before starting a new process or procedure that may require regulatory approval
When changing a process that is permitted (i.e. air and water discharges)
When disposing of hazardous waste
When general or specific environmental or safety questions arise
When general or specific environmental or safety training is needed
When accidents/incidents occur involving hazardous materials
To request a complimentary face mask, please complete this form.